Faculty & Staff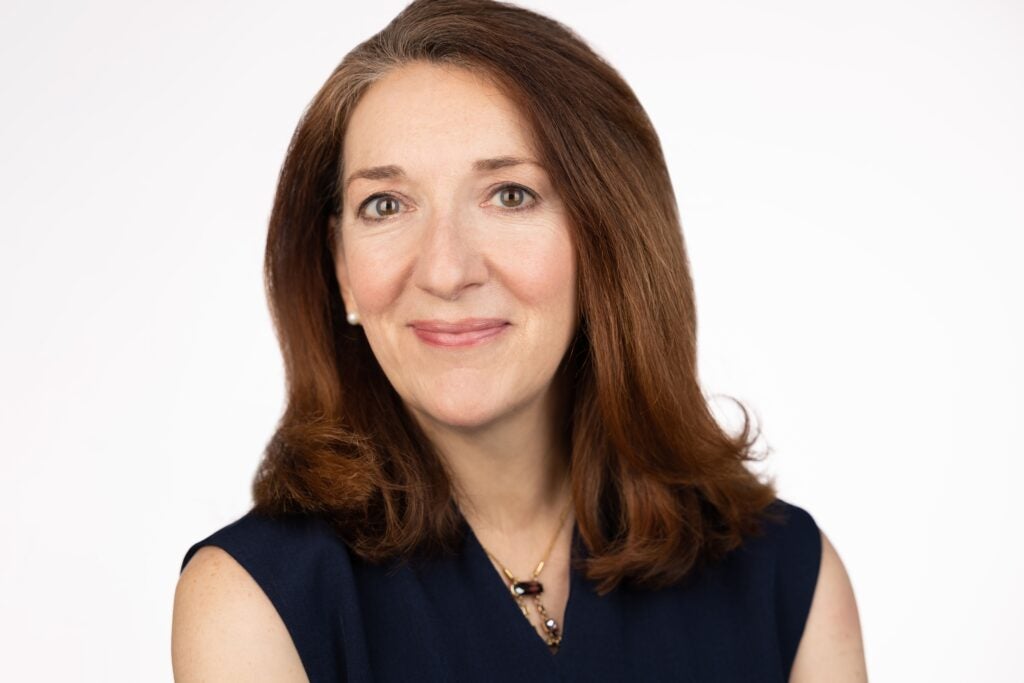 Regina LaBelle, J.D.
Integrative Seminar
Director, Addiction Policy & Practice Program
Director, Addiction & Public Policy at the O'Neill Institute for National and Global Health Law
Regina LaBelle has decades of public sector experience at the federal and local levels of government. A political appointee in both the Biden and Obama Administrations, Regina was appointed Deputy Director of the Office of National Drug Control Policy (ONDCP) and served as Acting Director of ONDCP from Inauguration Day until November 2021.
Ms. LaBelle works at the intersection of policy and law and directs the Addiction and Public Policy Initiative at the O'Neill Institute for National and Global Health Law. There, she manages a project portfolio focused on effective addiction policies, reducing barriers to care for substance use disorder, public health approaches to drug policy, and promoting access to treatment and support recovery.
She served as legal counsel to the Mayor of Seattle from 2002 to 2009. At Seattle University, Ms. LaBelle was an adjunct professor and taught courses in policymaking and ethics.
Ms. LaBelle received her J.D. from Georgetown University Law Center and B.A. from Boston College. She is a member of the Washington State Bar.
---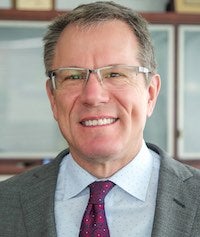 Prior to his current appointment, Dr. Compton served as the Director of NIDA's Division of Epidemiology, Services and Prevention Research from 2002 until 2013. In this leadership role, he oversaw the scientific direction of a complex public health research program of national and international scope addressing: 1) the extent and spread of drugs of misuse, 2) how to prevent drug abuse, and 3) how to implement drug use prevention and treatment services as effectively as possible.
Dr. Wilson M. Compton serves as the Deputy Director of the National Institute on Drug Abuse (NIDA) of the National Institutes of Health. In his current role, Dr. Compton's responsibilities include working with the Director to provide scientific leadership in the development, implementation, and management of NIDA's research portfolio in order to improve the prevention and treatment of drug abuse and addiction.
Before joining NIDA, Dr. Compton was a tenured faculty member in the Department of Psychiatry and Director of the Master in Psychiatric Epidemiology Program at Washington University in Saint Louis, as well as Medical Director of Addiction Services at the Barnes-Jewish Hospital in Saint Louis. Dr. Compton received his undergraduate education from Amherst College. He attended medical school and completed his residency training in psychiatry at Washington University.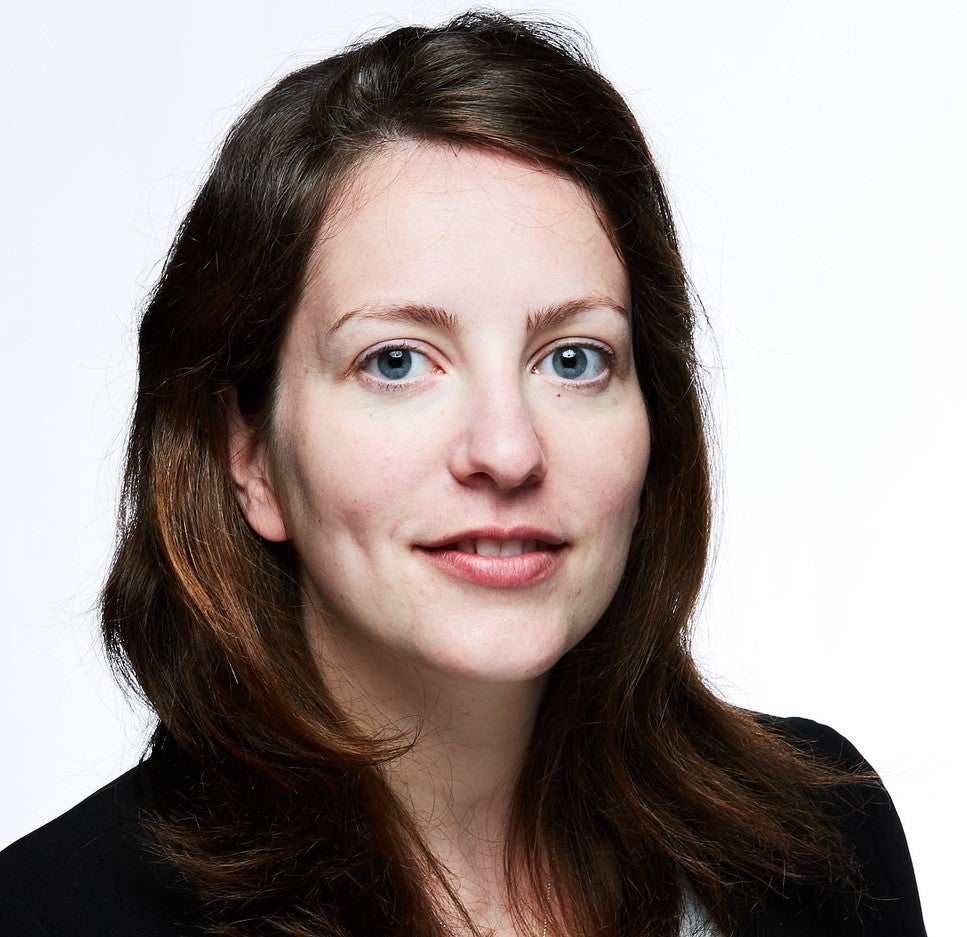 Dr. Sonya Dumanis is the Executive Vice President of the Coalition for Aligning Science and Deputy Director of Aligning Science Across Parkinson's, a flagship initiative under the Coalitions' management.
Previously, Dr. Dumanis was the Vice President of Research and Innovation at the Epilepsy Foundation. While there, she oversaw the growth of the Epilepsy Therapy Project, an entrepreneurship incubator providing seed funding and mentorship to epilepsy startups, launched the Epilepsy Innovation Institute, an innovation incubator tackling high risk projects in the epilepsy space, and supported early career research development through the Next Generation Programs. Dr. Dumanis has been with the Epilepsy Foundation since 2016. Prior to joining the Epilepsy Foundation, she worked at the Milken Institute Center for Strategic Philanthropy, tasked with identifying key philanthropic opportunities poised to have a transformative impact on the state of research and developing research programs.
Dr. Dumanis completed her postdoctoral training at both the Johns Hopkins University and the Max-Delbrück Center in Berlin, Germany. She earned her PhD in neuroscience from Georgetown University. She has authored numerous scientific articles and received a number of honors, including an Alexander von Humboldt Postdoctoral Research Fellowship, a National Science Foundation fellowship, a national research service award from the National Institutes of Health, the Harold N Glassman Award for best science dissertation at Georgetown University, and the Mark A. Smith prize from the Journal of Neurochemistry. Dr. Dumanis has demonstrated a strong commitment to science outreach, developing several educational initiatives such as the Georgetown Medical Center Graduate Student Research Grants program and the Epilepsy Foundation / Danny Did startup accelerator course.
Brandon del Pozo, Ph.D., M.P.A., M.A.
Comparative Addiction Policy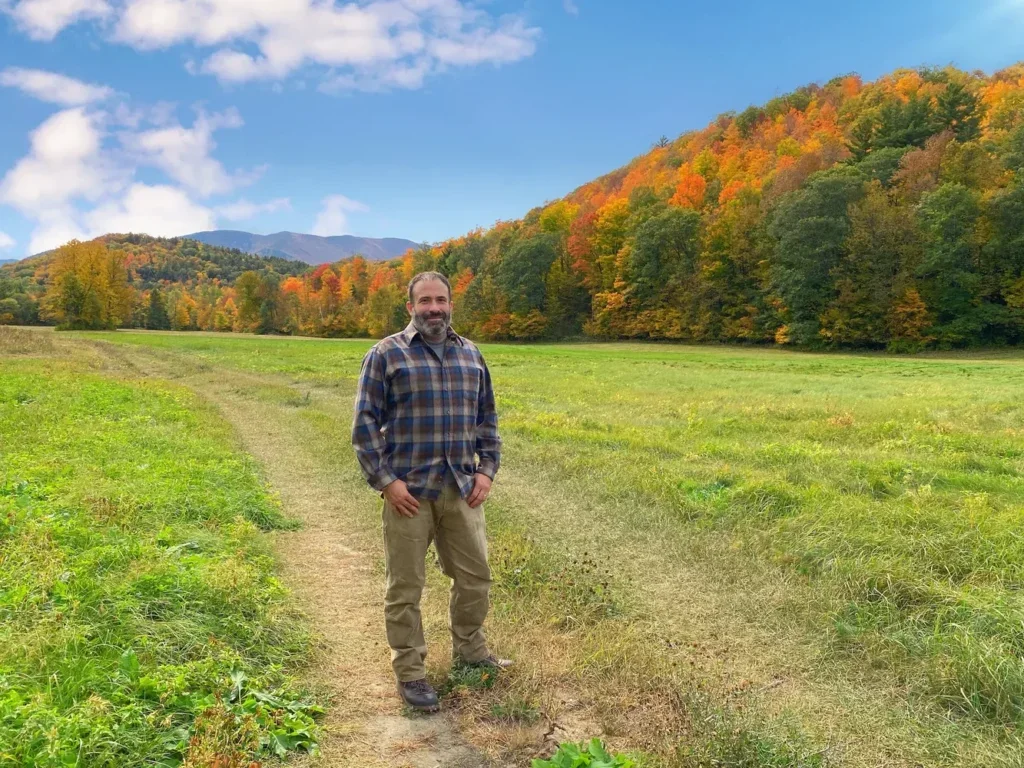 Brandon del Pozo served in the New York City Police Department for 19 years, where he commanded two patrol precincts and served in various strategic planning capacities, and for four years as the Chief of Police of Burlington, Vermont. While there, he led the city's successful response to the opioid crisis with a public health and harm reduction approach. He is presently a postdoctoral researcher in substance use and drug policy at The Miriam Hospital and the Warren Alpert Medical School of Brown University. He holds a PhD in philosophy from The Graduate Center at the City University of New York, a Master of Arts in criminal justice from John Jay College, a Master of Public Administration from Harvard, and a bachelor's degree from Dartmouth College.
Taleed El-Sabawi, J.D., Ph.D.
U.S. Addiction Policy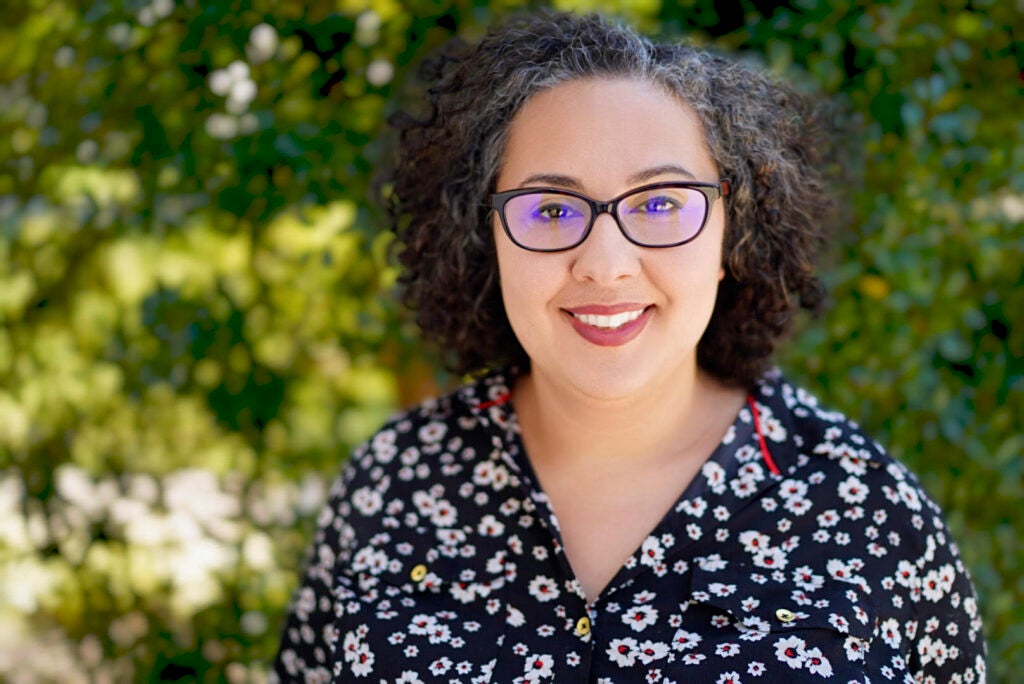 Dr. El-Sabawi is an interdisciplinary scholar, with a JD from the University of Texas School of Law and a PhD in Public Health, Health Services Management and Policy with a doctoral cognate in Political Science from the Ohio State University. Her area of expertise is in addiction and mental health policy, politics and law. Dr. El-Sabawi has studied and written extensively on legislative decision-making, interest group mobilization and narrative discourse surrounding opioid overdose deaths; addiction policy history, specifically as it relates to regulation of potentially habit-forming substances; and substance use disorder treatment financing parity. Recently, Dr. El-Sabawi co-authored a model law that creates non-police behavioral health crisis response teams and has been assisting grassroots advocacy groups in developing narrative strategies to garner political support for the reform of institutions that perpetuate racial violence. Dr. El-Sabawi is on the board of advisors of the North Carolina Urban Survivors Union, a chapter of the Urban Survivors Union, and frequently works alongside persons who use drugs advocating for policy reform. Dr. El-Sabawi is also an Assistant Professor of Law at Florida International University and a scholar with the Addiction and Public Policy Initiative at the O'Neill Institute.
Christopher Jones, Pharm.D., Dr.P.H., M.P.H.
Data and Statistics of Drug Policy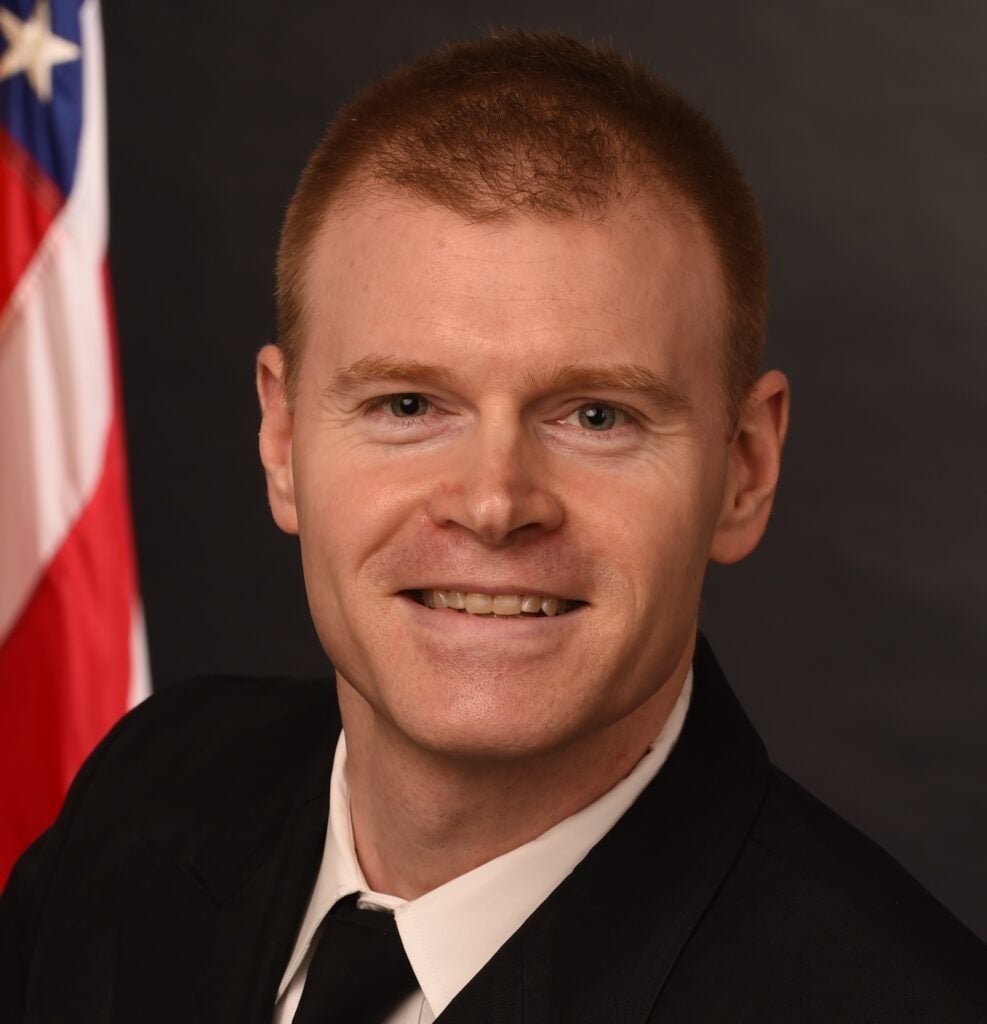 Christopher M. Jones, PharmD, DrPH, MPH (CAPT U.S. Public Health Service), is the director of the National Center for Injury Prevention and Control. Prior to becoming the director of NCIPC, Dr. Jones served as deputy director of NCIPC. In this role, he served as the primary scientific advisor to the NCIPC director and other senior staff on science issues in public health, clinical care implementation, epidemiology, biostatistics, economics, and behavioral science. As the Associate Director, he lead strategic planning efforts and the development of innovations across Injury Center programs and topics; lead a team of scientists and public health practitioners to advance innovative approaches to using data to inform prevention efforts, built partnerships to advance public health data and surveillance, and strengthened interagency and nongovernmental collaborations on injury and violence prevention. He also served as a senior scientist conducting epidemiological and policy research.
Shelly Weizman, J.D.
Addiction and Mental Health Law and Policy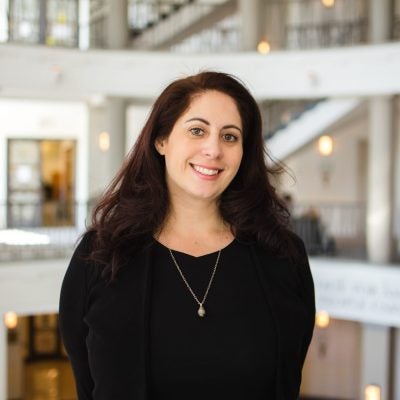 Shelly Weizman is the Director of the Addiction and Public Policy Initiative at the O'Neill Institute for National and Global Health Law at Georgetown University Law Center. She works on a project portfolio focused on the overdose epidemic, addiction policies, barriers to treatment for substance use disorders, public health approaches to drug policies and how the law can promote access to treatment and support recovery. Weizman is an Adjunct Professor of Law at Georgetown and lectures extensively on the opioid crisis, mental health, human rights, health care finance and the role of government and advocacy in policy reform. She is on a team launching an interdisciplinary Master of Science in Addiction Policy & Practice at Georgetown and facilitates the Recovery Policy Collaborative, a national network of experts in health, human rights, and policy who have lived experience with addiction.
Prior to joining Georgetown, Weizman served as the Assistant Secretary for Mental Hygiene in the Office of the Governor of New York where she oversaw policy and operations related to addiction, mental health and disabilities. She previously served as Policy Director for Managed Care at the New York State Office of Mental Health, where she focused on developing and implementing systemic reforms within New York's public mental health system. Weizman began her legal career as a civil rights attorney at MFY Legal Services, a not-for-profit legal services organization in New York City.
An accomplished attorney and policymaker, Weizman has worked in the field of behavioral health services, law and policy for 20 years as an attorney, advocate, service provider, state government official, and educator.
Weizman received her J.D. with a concentration in Health Law and Policy from Seton Hall University School of Law and her B.A. from the University of Houston.
Advisors
Barbara Bayer, Ph.D.
Georgetown University
Chair and Professor in the Department of Neuroscience and Senior Associate Dean of Biomedical Graduate Education.
Chronic use of addictive drugs has been shown to produce alterations in several genes and protein expression in select areas of the brain. These changes may contribute to the development of addiction and the prolonged susceptibility to stress-induced drug seeking behaviors. Over several decades, Dr. Barbara Bayer's NIH funded research has focused on the effects of exposure to stress and centrally acting drugs of abuse on the immune system. Her research identified specific sites and neurotransmitter systems in the brain that were involved in the regulation of immune cell activity. These effects were found to be accompanied by the alteration of unique gene expression patterns in blood lymphocytes that may prove to be important biomarkers of CNS induced alterations in gene and protein expression. If so, these changes may be used to identify specific biomarkers of addiction and may ultimately reveal biological targets for improved therapeutic strategies to treat addiction.
In addition to her research, Dr. Bayer has been involved in graduate education for over 30 years as mentor of PhD students. She has mentored many PhD students in both Pharmacology and Neuroscience and was awarded a PhD training grant from National Institute for Drug Abuse (NIDA) for 15 years. In addition, the majority of students in her laboratory were also awarded individual NRSA fellowships from NIDA for their thesis research projects. Dr. Bayer has been the recipient of several teaching awards including the Excellence in Graduate Training Award, the Kaiser-Permanente Award for Excellence in Basic Science Teaching and she was inducted into the MAGIS Society of Master Teachers. Over the past 8 years Dr. Bayer has served as the Senior Associate Dean of Biomedical Sciences at Georgetown University and has been involved in PhD and Masters graduate student training to provide both the necessary resources and educational environment for their successful careers in the biomedical sciences.
Dr. Maguire-Zeiss is a Professor and Department Chair of the Department of Neuroscience at Georgetown University. Dr. Maguire-Zeiss' laboratory aims to understand the molecular mechanisms involved in progressive neurodegenerative diseases like Parkinson's disease and HAND. The laboratory focuses on glial-directed innate immune responses and the effect of inflammation on neuronal health and function. By investigating how glial cells respond to chemokines/cytokines and misfolded proteins, specific signaling pathways are identified and novel therapeutics are subsequently identified and tested. For example, the Maguire-Zeiss lab demonstrated that the Parkinson's disease relevant protein, misfolded alpha-synuclein, increases oxidative stress and alters neuronal membrane conductance. This group also demonstrated that this pathologic protein directly interacts with toll-like receptors on microglia inciting a proinflammatory response in these cells. Importantly, toll-like receptor antagonists attenuate this inflammatory response. Using primary cultures, acute brain slices, and mouse models the Maguire-Zeiss lab is helping to decipher the molecular events important for the pathogenesis of disorders like Parkinson's disease and HAND in an effort to discover novel therapeutic approaches for these debilitating diseases.
Lucile Adams-Campbell, Ph.D.
Georgetown University and Georgetown University Medical Center
Associate Director for Minority Health and Health Disparities Research, Senior Associate Dean for Community Outreach and Engagement, and Professor of Oncology at Lombardi Comprehensive Cancer Center at Georgetown University Medical Center. She is also the Program Director of the Master's in Epidemiology Program, Graduate School of Arts and Sciences at Georgetown University.
Dr. Adams-Campbell's areas of research focus on addressing health disparities with particular emphasis on cancers that disproportionately impact African-Americans. Her research focuses on lifestyle interventions including physical activity, energy balance, obesity, metabolic syndrome, and oral health among minority and underserved populations. She has considerable expertise in cohort studies including the Women's Health Initiative and the Black Women's Health Study (which follows a cohort of African American women to gather epidemiological data on health risks and disease development). She has more than 200 peer reviewed publications.
Dr. Adams-Campbell has received numerous awards and honors including the election to the National Academy of Medicine, and the Induction into the D.C. Hall of Fame for her research focus on Health Disparities as well as gold medallions awarded from both of her alma maters – the University of Pittsburgh and Drexel University – for outstanding contributions to the field of public health and health sciences. Dr. Adams-Campbell earned her B.S. in Biology and a M.S. in Biomedical Science from Drexel University in Philadelphia, PA, and received her Ph.D. in Epidemiology from the Graduate School of Public Health at the University of Pittsburgh.
Barbara Bregman, Ph.D., P.T.
Georgetown University
Associate Dean for Health Professions and Education Development at Georgetown University Medical Center. Founding chair of the Georgetown University Medical Center Department of Neuroscience.
Professor Bregman's clinical practice specializes in CNS disorders and her independent neuroscience research program – funded by the NIH for over 25 years – focuses on CNS development, plasticity, regeneration, and recovery of function after spinal cord injury in neonatal and adult mammals.
Michael Botticelli, M.Ed.
Former Director, Office of National Drug Control Policy (2014–17)
Mr. Botticelli is the former Director of National Drug Control Policy for the Obama Administration after being unanimously confirmed by the Senate. He joined the White House Office of National Drug Control Policy (ONDCP) as Deputy Director in November 2012 and later served as Acting Director. Under Mr. Botticelli's leadership, the Administration advanced historic drug policy reforms and innovations in prevention, criminal justice, treatment and recovery.
Mr. Botticelli has more than two decades of experience supporting Americans affected by substance use disorders. Prior to joining the ONDCP, he served as Director of the Bureau of Substance Abuse Services at the Massachusetts Department of Public Health, where he successfully expanded innovative and nationally recognized prevention, intervention, treatment and recovery services for the Commonwealth of Massachusetts. He also forged strong partnerships with local, state and federal law enforcement agencies; state and local health and human service agencies; and stakeholder groups to guide and implement evidence-based programs.
Mr. Botticelli holds a Bachelor of Arts degree from Siena College and a Master of Education degree from St. Lawrence University. He is also in long-term recovery from a substance use disorder, celebrating more than 28 years of recovery.
Marc Howard, Ph.D., J.D.
Georgetown University
Professor of Government and Law. Founding Director of the Prisons and Justice Initiative (new window) (PJI).
His research addresses the deep challenges of contemporary democracy and the tragedy of criminal justice and prisons in America. His most recent book is Unusually Cruel: Prisons, Punishment, and the Real American Exceptionalism (new window) (Oxford University Press, 2017). Having previously taught for years at the Jessup Correctional Institution, a maximum-security prison in Maryland, Howard is also deeply committed to providing education for incarcerated and formerly incarcerated people. Professor Howard is also the founding director of the Prisons and Justice Initiative (new window) (PJI) which brings together scholars, practitioners, and students to combat the problem of mass incarceration. PJI recently launched the Georgetown Prison Scholars Program at the DC Jail (new window), which offers Georgetown courses (both credit-bearing and non-credit) to incarcerated men and women, in partnership with Georgetown's School of Continuing Studies and the DC Department of Corrections. Howard also co-directs the Georgetown Pivot Program (new window), a PJI partnership with the McDonough School of Business and the DC Government to support a cohort of 15-20 returning citizens (formerly incarcerated people) who will spend a year studying entrepreneurship, business, and the liberal arts while also working part-time at Georgetown.
He received his Ph.D. in Pharmacology from the University of Milan, Italy in 1982.
Elias Shaya, M.D., DFAPA
MedStar Health, Inc.
Regional Medical Director and Senior Executive Director, Behavioral Healthcare, MedStar Health Inc.
Prior to joining CDC, he served as the first Director of the National Mental Health and Substance Use Policy Laboratory at the Substance Abuse and Mental Health Services Administration. During his career, Dr. Jones has served in leadership roles in the Office of the Assistant Secretary for Planning and Evaluation at HHS and in the Office of the Commissioner at the U.S. Food and Drug Administration, among other assignments as a U.S. Public Health Service commissioned corps officer. He received his Bachelor of Science degree from Reinhardt College, his Doctor of Pharmacy degree from Mercer University, his Master of Public Health degree from New York Medical College, and his Doctorate of Public Health degree in health policy from The George Washington University Milken Institute School of Public Health.
Elias K. Shaya, M.D., serves as The MedStar North Regional Medical Director and Senior Associate Executive Director for Behavioral Health Services at MedStar Health, the largest healthcare system in the Baltimore-Washington region. Dr. Shaya is a Past President and Council Chair of the Maryland Psychiatric Society.

In addition to his administrative and leadership responsibilities, he maintains an active clinical practice, specializing in geriatric psychiatry, dementia, and mood disorders. He holds part-time faculty appointments in Radiology and Medicine at The Johns Hopkins University and in Health Sciences at the George Washington University.
---